TAVCOM Training
For training in alarm troubleshooting and fault finding, we recommend TAVCOM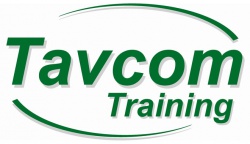 Tavcom Training Course Code AL 2.3

Course overview
Faulty and non-maintained intruder and hold-up alarm systems will lead to significant additional demands of police attendance which may result in that response being withdrawn. In this course TAVCOM covers the most common causes of false alarms and what can be done to identify and rectify the problems.
Who should attend?
Installation and service engineers who have completed our Foundation Intruder Alarms course or a recognised equivalent training programme should attend this course.
What will you learn?
Delegates will be able to successfully identify, diagnose and rectify a range of intruder alarm faults within the guidelines of the Pan European standards.
Course content
False alarm management
Calibration and operation of test equipment
Diagnosing and rectifying common faults
Fault finding alarm transmission equipment
Locating and rectifying cable faults
AC/DC power supply problems
Voltage drop and calculations
Insurance prerequisites
SSAIB and NSI inspectorates
Protection from RFI and EMI
Commissioning checks
Preventive and corrective maintenance recommendations
Remote servicing and programming
Developing maintenance contracts
Health and safety considerations

TAVCOM TRAINING
Unit 10 Claylands Park
Claylands Road
Bishops Waltham
Hampshire SO32 1QD
Tel: +44 (0)1489 895099
Fax: +44 (0)1489 894400
Email: [email protected]
Website: www.tavcom.com